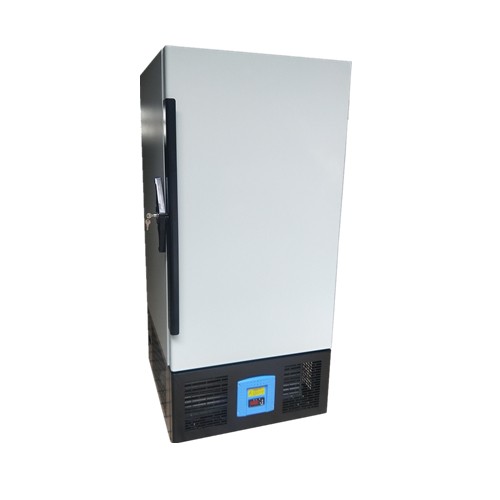 -45 °C low temperature upright bio freezer DW-45L328/400/550
Applications:
The freezer is used for fresh storage of tuna and other high-end sea food at low temperature at Japanese restaurants, deep sea fishing, home and hotels etc. used for low temperature test and storage of electronic and chemical materials; also used for freezing storage of biological materials, samples and specimens at laboratories in institutes & universities, biotech, pharmaceuticals, agriculture & animal husbandry.
Description
-45 °C low temperature upright bio freezer
DW-45L328/400/550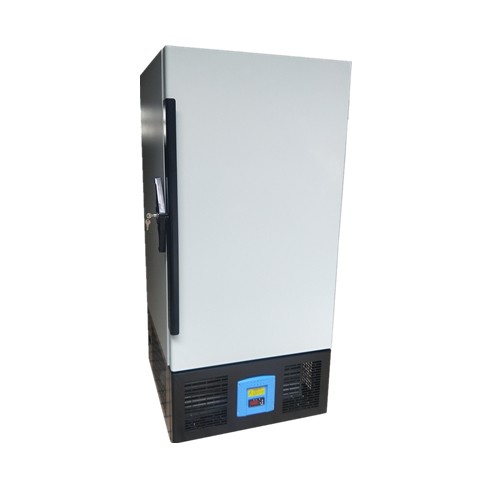 Features:
Unique ultra low temperature patent technology, superior performance (strong refrigeration, fast cooling and lower temperature), high efficiency and lower energy consumption;
Major components such as compressor, thermostat and fan motor are world famous brands, copper tube evaporator and SUS 304 stainless steel interior, reliable and durable, ensure safety of stored samples;
Digital temperature display, the temperature inside freezer is easy to see; High/low temperature and sensor fault alarms, to know abnormal conditions in time;
Double gaskets and thick foam insulation, good thermal insulation and energy saving;
Foot master heavy duty casters, easy moving;
CFC free mixed refrigerants & foaming agent, green and environmentally friendly. 
bio freezer
Technical data:
Model
DW-45L328
DW-45L400
DW-45L550
Type of cabinet
Vertical
Vertical
Vertical
Capacity
328 liters
400 liters
550 liters
Temperature range
-15°C to -45°C,

adjustable

-15°C to -45°C,

adjustable

-15°C to -45°C,

adjustable

Climate type
N
N
N
Power supply
220V/50Hz

115V/60HZ

220V/50Hz

115V/60HZ

220V/50Hz

115V/60HZ

Rated input
450W
550W
600W
Protective class
I/B
I/B
I/B
Unit dimension
760*765*1795mm
760*865*1975mm
860*965*1975mm
Inner dimension
500*500*1300mm
500*600*1300mm
600*700*1300mm
Net weight
170 kg
190 kg
260 kg
freezer
Low Temperature Freezer
-45℃ freezer
-60℃ freezer
-80℃ freezer
deep freezer
ultra low temperature freezer
cold room
Physiotherapy equipment
Walking Rehabilitation
Upper limb rehabilitation
Lower limb rehabilitation
Whole body rehabilitation
Children rehabilitation
Finger rehabilitation
CPM series
Treatment table series
Lumbar and neck traction bed
Medical mask
PDH Multiplexer
SDH Multiplexer
E1 Converter
TDM over IP
Modem
PCM Multiplexer
Fiber Media Converter
Fiber Video Converter
fiber module
SFP fiber module
SFP+ fiber module
40G 100G module
PCM multiplexer
fiber Module
SFP+ fiber module
40G module
100G transceiver
fiber to ethernet converter
E3 DS3 to ethernet converter
fiber optical modem
TDM over IP
G.SHDSL modem